Unified Communications company collab9 is seeking to give Federal agencies both flexibility and security in communication systems through its recent FedRAMP authorization, the first of a Unified Communications-as-a-Service (UCaaS) provider.
"We're elated to be the first and only UCaaS provider to earn the FedRAMP Authorized designation, with the help of the FCC as our sponsor," said Kevin Schatzle, CEO of collab9.
The UCaaS provides services such as unified messaging, video calls, call center functionality, and E911 on the cloud, all of which come from Cisco off-the-shelf software. In an interview with MeriTalk, Schatzle and Mustafa Baig, head of engineering at collab9, described a couple of areas in which collab9's recently authorized service provides flexibility: bring your own device and contract vehicles.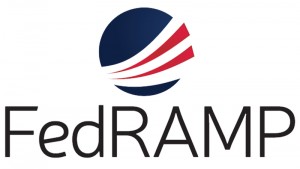 "On bring your own device, we actually support it on the same system that the agency has in place," Baig said. This means that the security for desktops, laptops, smartphones, and other devices already in use in different agencies can be integrated into the cloud-based communication system.
"Our solution will sit on top," Schatzle added. In addition to this flexibility, agencies can also buy the service through a variety of vendors that they may already be working with.
"They get to buy from whatever contract vehicle they want," said Schatzle. The contract vehicles buy the service through collab9. "They sell all the hardware […] they do the deployment."
"There is also a carryover benefit into state and local government, and other industries facing security compliance regulation, such as law enforcement, health care, financial services, education, among others. FedRAMP can be used as a baseline for security assessment and risk management, since it is the most stringent and can map to other security frameworks," Schatzle said. Since many state and local governments take security cues from Federal requirements, Federally authorized services have a greater chance of adoption on that level as well.
"State systems that touch the Federal systems have to meet the Federal requirements," Schatzle added. Such systems include law enforcement and health databases.
"As agencies are increasingly using more cloud services, specialized services like UCaaS solutions are gaining greater entry into the Federal marketplace," said Ashley Mahan, FedRAMP Agency Evangelist.
Overall, Schatzle said that collab9's authorization offers two buckets of benefits: The first is a cloud-based system that costs less money, requires fewer personnel to operate, and can be rapidly deployed. The second is the unified nature of the applications themselves.
"We really have a full stack of communication applications," he said. The service is currently available to agencies through their partnered vendors.
Read More About