The COVID-19 pandemic has led to the increased adoption of telehealth services, but that positive development for technology-delivered services comes with both benefits and community equity challenges, Federal leaders said this week.
"I am hopeful that telehealth and cybersecurity will continue to be bipartisan issues," Rep. Robin Kelly, D-Ill., said during a health IT digital summit organized by NextGov.
"I look forward to working with my colleagues to expand and strengthen health IT to prevent ransomware attacks, increase telehealth adoption for all communities, and ensure that new devices, especially those using AI, are safe and secure for all patients," Rep. Kelly said.
While telehealth eliminates one barrier to service for some, it also can make life harder for those who may not have access to telemedicine in their communities, such as those in rural areas, the congresswoman said.
Chad Parker, deputy administrator of the Community Facilities Programs, Rural Development at the Department of Agriculture, stressed that about 80 percent of rural Americans do not have access to quality broadband service that enables delivery of telehealth.
"We've done about $1.3 billion over the last two years with the ReConnect Program to try and provide that [broadband] service, but it's not enough," Parker said. "There's going to have to be some real significant investment in rural broadband as well."
However, Parker said for those rural Americans who do have access to quality broadband, telehealth is providing them with access to healthcare professionals they usually might not have in their communities.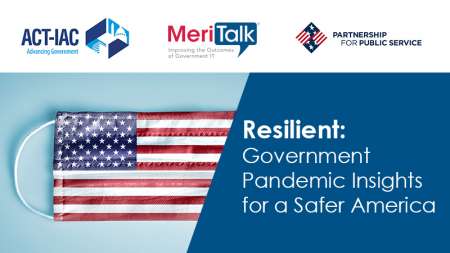 In many scenarios, telehealth is saving money by avoiding unnecessary trips to the hospital, according to Nicholas Uehlecke, former senior advisor to the Secretary of the Department, Health and Human Services. Unfortunately, the emergency room has become the "status quo" of health care for those who do not have the traditional primary care relationship, according to Uehlecke.
"What's really become a passion project is making sure that we're giving rural communities both the flexibility but also the incentives to be able to have access to specialty care, to primary care," Uehlecke said. "Where you live should not necessarily affect the access you have to healthcare."
Uehlecke said he doesn't like to draw a silver lining from a tragedy such as the COVID-19 pandemic, but if he had to pick one it would be "the leap into the future" with telehealth.
"Telemedicine has the potential to fundamentally change the delivery of health services," Rep. Kelly added. "It has the ability to break down barriers to care, and it has the power to put key health resources right in the pocket of American families, but it must be done with privacy and security in mind."
Read More About