State and Local Government Digital Service Innovation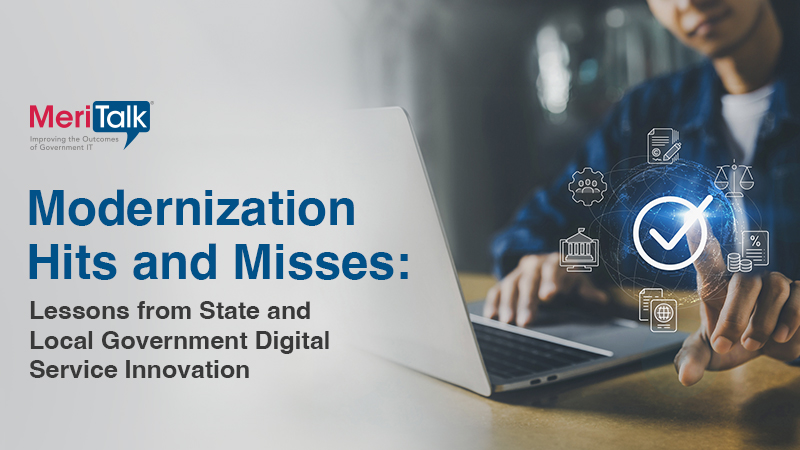 To Montana Governor Greg Gianforte, "Modernizing state government is critical to better serving our customers … by adopting a culture of customer service across state agencies, we are changing the way state government does business." Fulfilling that vision means delivering government services with faster processing times, user friendly interfaces, and real-time access to information.
But some modernization initiatives are more successful than others. Which efforts have proven most effective? And what pitfalls should be avoided?
MeriTalk surveyed 100 state and local government (SLG) IT decision-makers to uncover the impact of IT modernization on citizen service outcomes and best practices for delivering excellent, equitable, and secure citizen services.
Resource:
View the report to learn more.
*All fields are required.