IT Service Management (ITSM) platforms can be limited and labor-intensive. As a result, public sector IT leaders are looking to move to a broader, more all-encompassing approach. One solution? Enterprise Service Management (ESM)
ESM has allowed entire organizations to work from one unified and connected platform, helping staff access the tools they need easier and faster. But there's one issue: ITSM platforms are too code heavy to easily deploy ESM without needing more technical resources. Therefore, many IT leaders are shifting toward no-code ITSM/ESM deployments.
This webinar covers key findings from a recent survey on Enterprise Service Management and discusses how agencies can make ESM a reality.
View this webinar to explore:
Key drivers for ESM deployment
Top challenges for IT leaders rolling out ESM
How to gain operational buy-in from departmental leaders
Best practices to plan for ESM deployment
How to leverage enterprise integration with ESM workflows
Digital Experience
Tuesday, August 8, 2023
1:30 – 2:30 p.m. EDT
Speakers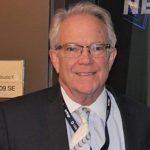 Senior Advisor, Government Programs, Former MA & CA CIO, NASCIO President
MeriTalk
Register to View On Demand
All fields marked with asterisks (*) are required.